YOU TOOK ME HOME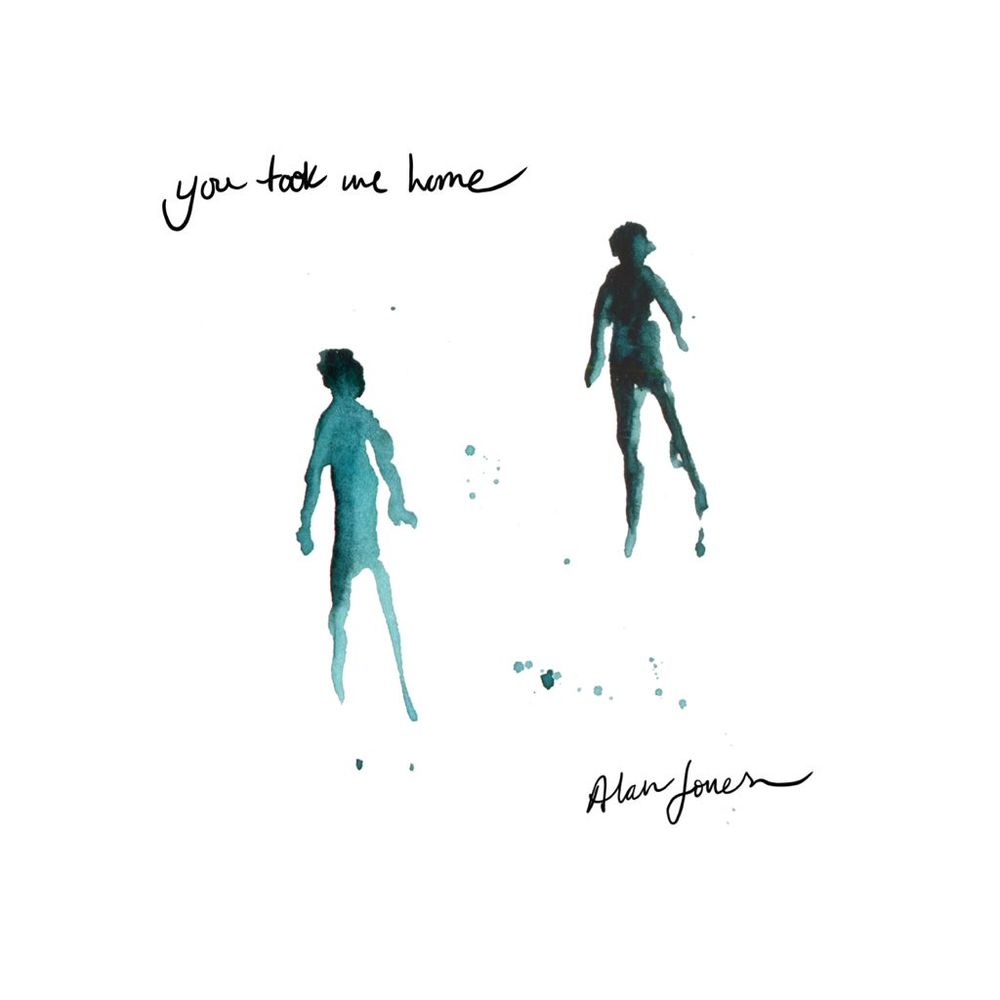 "There are people, places, and things that represent home to us. Home is the place that is most comfortable; it's warm, known, and where we are most ourselves. Each of the songs on this recording is dedicated to a person that represents that special quality of being home for me. Although these songs and stories are deeply personal, they're also archetypal; I believe everyone has some experience of home in their life, whether those experiences are ones of comfort, celebration, searching, or leaving. Each person's experience is unique, but the underlying emotions and values are the same. That's what these songs are all about; the relationships that show us who we are." 
-Alan Jones 
Finally, after more than two years in the making, You Took Me Home has arrived. Recorded in an ancient wood and stone barn in rural Ardèche, France, this special record is unlike any of my previous recorded work, nor is it like the music you hear from my live projects. This is a record of only ballads: the music is quiet, sensitive, and evocative. It is music to have on when you are eating in good company, eating alone, spending time with people you love, doing anything that brings you home…or trying to get home.   
THE CONCEPT  
The concept of "Home" represents comfortability and trueness; it's about embodying the most real and true aspects of your being. The "You" in the album represents the relationship of another person bringing you to this place of verity. This album is about the relationships you have with people and/or ideas; each song is dedicated to an individual, but it's more about the activity that those individuals do or the way those individuals live in relation to you. This is a very personal album, but it is meant to represent universal experiences that everyone has.  
THE MUSIC  
Much of my previous work can be described as energetic, hard-hitting and, at times, abstract. In contrast, You Took Me Home is calm, centered, and intimate; it is a pure expression of melody, with the slow tempo ballad as the vehicle. I always wanted to write an album consisting exclusively of ballads; this record is the realization of that goal.  
THE BAND  
The personnel for this project evolved from profound personal relationships.  
Francois and I share an enduring musical partnership spanning almost thirty years. From our early days in "The Fensters," Francois and I have collaborated on countless projects. It was Francois' stone and wood barn in rural Ardèche, France, that served as the recording studio for You Took Me Home -- it is perhaps one of the truest definitions of home. The vines, the atmosphere, the wood and stone, the history… there is no clearer representation of the French countryside. Francois' spirit is inseparably intertwined with this project. We "grew up" together musically, in between our studies of food and wine.
Nicole and I go back a long way. She was one of the first students in my music academy, and is a shining example of why I started the program in the first place; Nicole represents what a community-oriented environment and dogged self determination can achieve. Since moving to New York in 2015, Nicole has become one of the name players in in the city and in the world, having already played with the likes of Victor Lewis, George Cables, Dee Dee Bridgewater, Christian McBride, Billy Hart, Esperanza Spalding, Renee Rosnes, Kenny Washington, Reggie Workman, Gene Perla, George Colligan, Ben Wolfe, Ulysses Owens, Mike Clark, Jeff "Tain" Watts, Joe Farnsworth, Allison Miller, Geoffrey Keezer, David Weiss, Luis Perdomo, Aaron Diehl, Jason Brown, Rodney Green, Bill Goodwin... Nicole's values have come to align with the values I share with Francois; the study of music, wine, art, literature and moving your body. Nicole represents education based on experience and real life as opposed to just formal jazz education.  
Olivier is someone that I didn't know before recording You Took Me Home. Without the influence of an existing musical relationship, Olivier was able to bring something truly unique to the recording session. Olivier is warm, thoughtful, kind, and empathetic. He lives in wine country and embodies all of the spirit of a farmer while at the same time being a highly sophisticated jazz musician.  
SONG DEDICATIONS  
You Took Me Home (for Angela) 
Angela is my wife. She has personality traits, attitudes, and perspectives that are very much like the ones I grew up with. My family thought about things and did things in a certain way but as I grew and developed other relationships, I wanted to understand how different people thought, how they did things, and how they operated. I immersed myself in other perspectives; I might have even lost some of myself along the way…but Angela returned me to an original way of thinking and perceiving the world. Angela took me home. 
What the Painter Saw (for Kim and Michael) 
Michael Curry is a brilliant artist. He had an assistant named Kim McMullen; I met Kim when I was writing the music for Michael's stage production, Spirits. She was, to me, the ideal of what an assistant can be. She worked with Michael in a way that was seamless; she knew his thoughts before he thought them and handed him the piece of paper he needed before he asked for it. She was creative. Without her, Michael would not have been able to accomplish all the things he did. Through her work, Kim allowed and encouraged the creative process to flourish. They helped me realize how valuable -- and how necessary -- great partnership is. Partnership, in whatever form it takes, is one of the most important things for us as humans. For us to enjoy our lives and thrive. This song is about finding that partnership in each area of life.  
Kim lost her battle with cancer in 2015; this song is also dedicated to everyone whose lives she touched. 
While the Angels Sleep (for writing quietly) 
There is a certain atmosphere that arises from working in the presence of people you love. When you're in an environment with people you care about but you're not paying attention to each other; you're working on something else — something important — but you're sharing the space with the people that mean the most to you. That is a value that makes me feel at home. The song itself was based on a re-imagining and repurposing of John Coltrane's "Giant Steps." I wrote it very early one morning…while trying not to wake up my wife and daughter. 
Walk Away (For leaving… So you can find home) 
Sometimes you find yourself far from home, in places you shouldn't be. This song is about having the courage to break free and find your way back. 
The Hill (for the Chave family) 
The Chaves are one of the greatest winemaking families in history. They have been making wine since the middle ages…1481, to be exact, and have produced an unbroken chain of storied winemakers through the generations to the present day. Their wine is some of the most sought-after on earth. The Chaves put a very high value on quality and have an obsessive attention to detail. The family has a culture of living that prioritizes the most important things: hard work, friendship, hospitality, a holistic connection to the earth, a pointed attention to everything they produce, and their way of acting in the world. All of the components of life are considered; I have not run across any society of people who exemplifies this holism and cohesion more than the Chave family. 
Autumn 1929 (for Ma)  
I had a really good mother; she let me be myself. There is no purer expression of home. 
Our Street (for all past, present, and future residents of 91st) 
91st is a one-block dead end street with a creek and a forest at the end. This street was my world. It's kind of steep. Go-karts. Sledding. Running through the woods. Not only was it the site of my childhood, it's now the site of my adulthood. My wife and I bought the house I grew up in. Because it's a dead-end, there are only a few neighbors. The people that have lived here have always formed a community; some are more involved with each other, and some are more independent, but I believe we all share the sense that it's a special place. That we're lucky. This song is a celebration of this little environment on earth. 
Gold Wall (for Cy) 
The "Gold Wall" is the anglicized name of a very steep mountain hike/climb in Fussen, Germany. My son, Cypress, was being a teenager. Rebellious. I took him up this hike. It's death-defying in certain spots; you feel pretty tough when you get to the top. It was a special father-son adventure that brought us closer. We shared a powerful experience. 
The Sky is Not the Limit (for Naia) 
Naia: my daughter. She is at the beginning of her adult life. Transitioning from adolescence into adulthood. She doesn't know exactly where she wants to go, but I know she is going to go somewhere remarkable; We have trust, and faith, and belief in each other. To me that is the most important aspect of our relationship. That faith and trust in people is not only a sign of respect, but an understanding that every person is a unique individual. I'm so excited to see where she goes. 
I Wander (for Erik) 
Erik was my nephew. He came into this world with a disease called neurofibromatosis, colloquially known as the "elephant-man disease." He left the world 32 years later. His illness brought with it a lot of handicaps. We are all born into circumstances that are beyond our control. We make what we can in this life with what we've got. Erik was a beautiful example of taking responsibility for his circumstances, he was a beautiful soul. To wander is to not go anywhere on purpose; to be in the moment, taking in what's in front of you, making choices and working with what you have. This song is also for Baroby, Brett, John, Marshall and all who loved Erik.