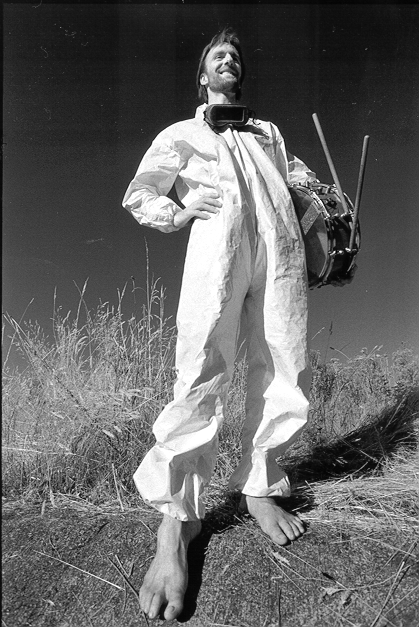 Promo Photo for Alan Jones' "UNSAFE"
A Portland native, Alan Jones ranks as one of America and Europe's most creative jazz drummers, composers, multi-instrumentalists and teachers. He has performed, toured and recorded with a long list of jazz legends, including his very own Sextet! He also runs his own successful Portland school, the Alan Jones Academy of Music.
Alan began playing the drums at a young age. In high school, he toured with organist Count Dutch and saxophonist Jim Pepper. After graduating from Berklee College of Music, he studied with Alan Dawson, and spent 2 summers at the Banff Center for the Fine Arts in Canada. Alan has also studied with Elvin Jones, Art Blakey, Tony Williams, Jaco Pastorius, Roy Haynes and Billy Higgins.
Alan has worked with some of music's greatest artists including: Esperanza Spalding, Andrew Hill, Leroy Vinnegar, Red Mitchell, Kenny Wheeler, David Friesen John Abercrombie, Jim Pepper, Miroslav Vitous, John Clayton, Cecil Taylor Bud Shank, Randy Brecker, Denny Zeitlin, Dave Liebman, Airto Moriera, George Cables, Lee Konitz, Ralph Towner, Ingrid Jensen, Dave Holland, Charles McPherson, Chuck Israels, and John Hicks.
In high school Alan began teaching private lessons. He worked with children ages 6-17 at the Krebs School for the Learning Disabled in Boston teaching music and music therapy. He has held positions at The American Institute of Music in Vienna, Austria (1990-1992) and at Portland State University (1993-Present). Alan has presented Master Classes and Clinics in exciting places like:
Paris Conservatory of Music, France Hochschule fur Musik Graz, Austria The New School NY, USA Berklee College of Music Boston, USA Amsterdam Conservatory of Music Geneva Conservatory, Switzerland Pacific National University, Siberia Musik Conservatory Hamburg, Germany Khabarovsk Col. of Arts & Comm, Russia Venice Conservatory, Italy Stockholm Institute of Music, Sweden Hochschule fur Musik, Berlin, Germany Freiburg Music Institute, Germany Shanghai JZ School, China Far Eastern Academy, Vladivostok Russia Basel School of Music, Switzerland Music Institute of Technology, and Los Angeles Vienna Conservatory of Music
Alan's love and understanding of music and his ability to communicate, both as a player and a teacher led him to the creation of The Alan Jones Academy of Music. AJAM is an innovative education system focused on personal and collective improvisation from grade school through retirement, and prompted the city of Portland to honor him with an award for "Outstanding Achievement in Jazz". Students have been involved in projects ranging from collaborating with Michael Curry on multimedia stage presentations to balancing on tightropes to playing in International Jazz Festivals.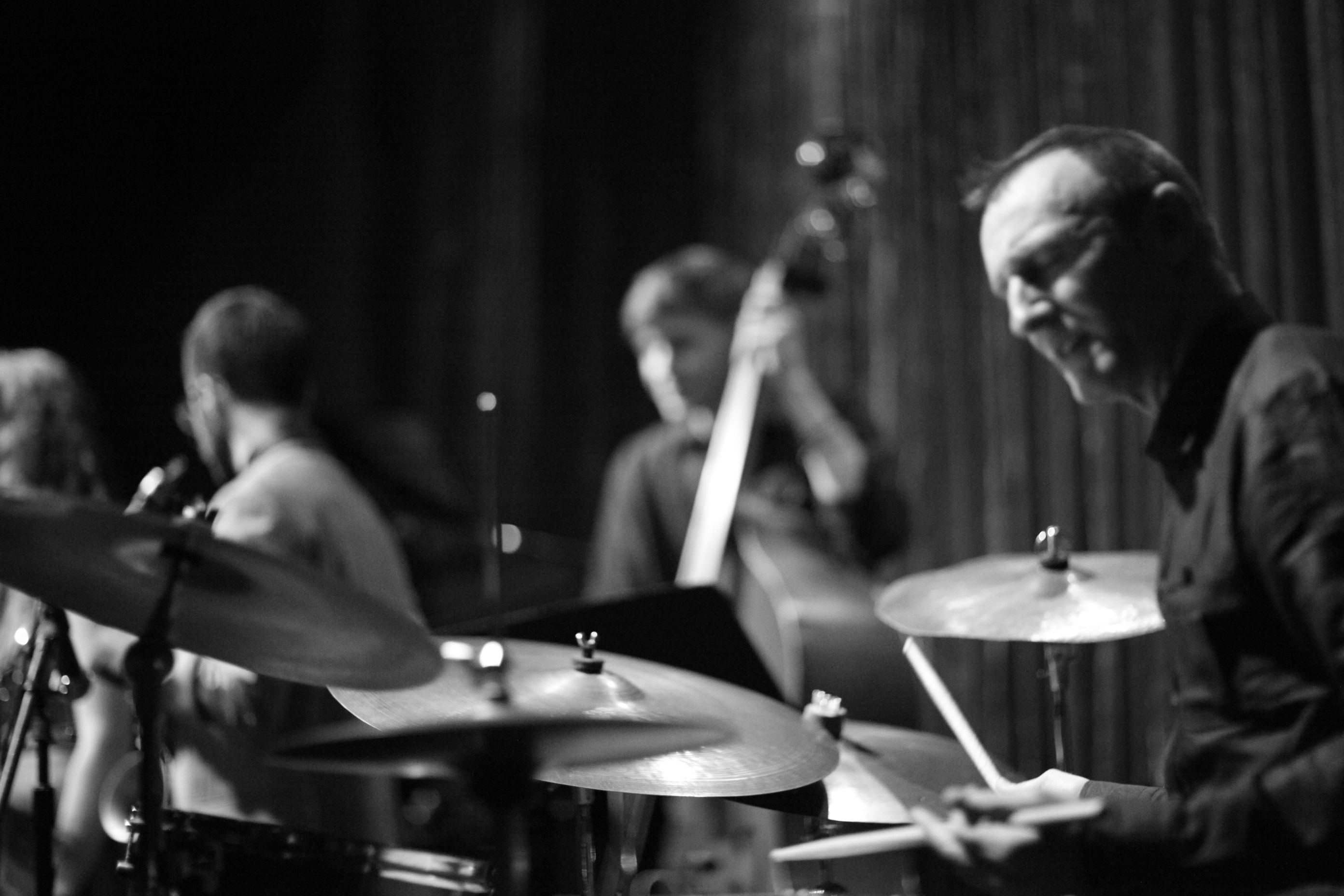 Alan's sextet CD's, "Unsafe", The "Leroy Vinnegar Suite" and "Climbing" were recorded and produced by pop/rock legend Gino Vannelli and highlight his turbine playing as well as his extensive and cutting-edge composing. Recordings with his band The Bridge Quartet on the CD's "Day" and "Night" reflect a hard hitting live performance vibe on standard tunes, whereas the soundtrack composed for Michael Curry's massive stage production "Spirits" shows the jazz influenced, world music side of Alan. Then there's the highly creative chord-less quartet The Fensters represented on two recordings "Jazz Music Vol 1" and "Jazz Music Vol X" where each instrument plays an equal role in delivering groove, humor, jabs and knockouts.
Alan's recording with Francois Theberge, "Another View", is an ambitious work three years in the making and features over 20 musicians and 3 vocalists. "...this is thoughtful material that reaches something deeper than the usual vocal Jazz Session, an experiment in songwriting and arranging that deserves attention." - Jerome Wilson Cadence
Alan just released a new sextet album, "Storyline." The new Sextet is a multi-generational band (2, 20somethings, 3, 30somethings...and a 50something) and by anyone's estimation John Nastos, Nicole Glover, Charlie Porter, Greg Goebel, and Jon Lakey are among the finest musicians there are. "Storyline", by way of Alan's new compositions and the band's improvisations, aims to capture the essence of the spoken narrative, in hopes of carrying on the traditions of storytellers, musicians and listeners alike.